Masterausstellung


Die Licht Skulptur mit Videomapping mit Sound. Material CNC gefrästes MDF und geschweisster Strahl
Thema der 340 seitigen Thesis: Wie sieht ein Geschäftsmodell im Bereich Lighting Design&Lichtkultur aus?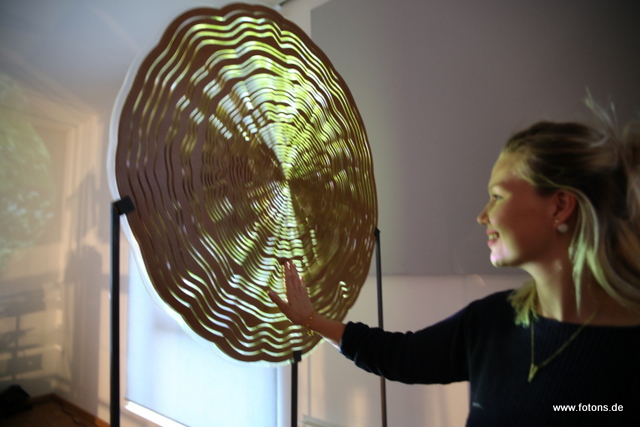 Luminale zur Light and Building 2016

Dieses interaktive Lichtinstallation "Elements" mit Videomapping war zur Luminale im Trianon auf der Mainzer Landstraße 16 Frankfurt am Main zu sehen.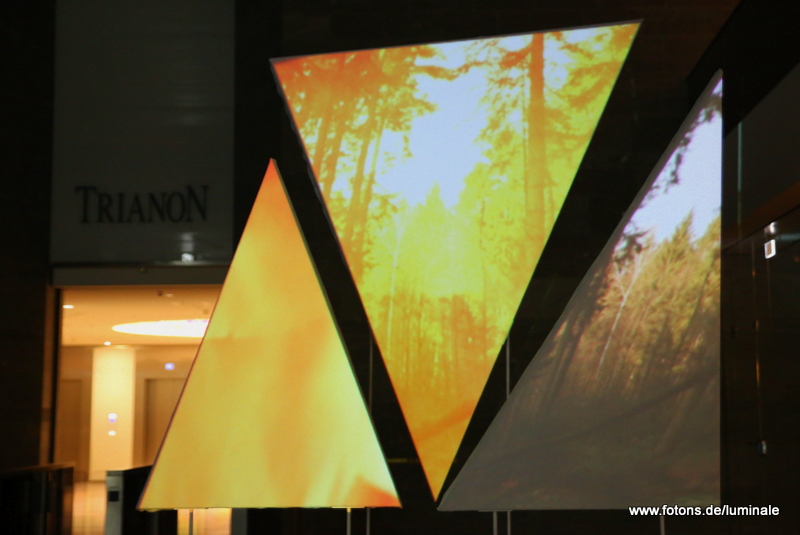 Lichtkunstfestivals und Messe 2016
www.light-building.messefrankfurt.com/frankfurt/de/besucher/events/luminale.html?nc
Lichtmovefestival 6-12 Oktober 2015
Lichtung 29.10-3.11.2015, Pressemitteilung der HAWK
Illumination des neuen Campus der HAWK Hildesheim 2015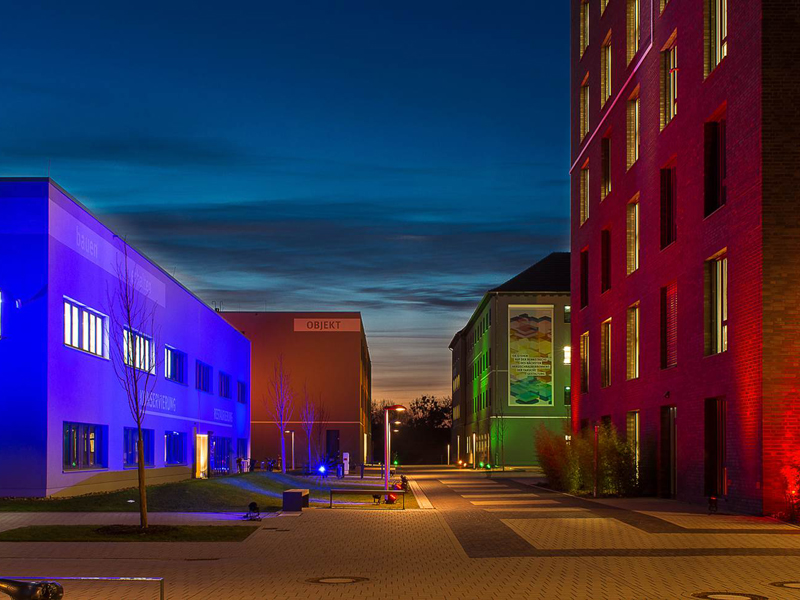 Meisterschülerprüfung 7.2015
Invalid Displayed Gallery
Link: Dresdner Musikfestspielseite 20.5-10.6.2014
Pressespiegel hier
in der Gläsernen Manufaktur Dresden (skriptmanufaktura 06.2014)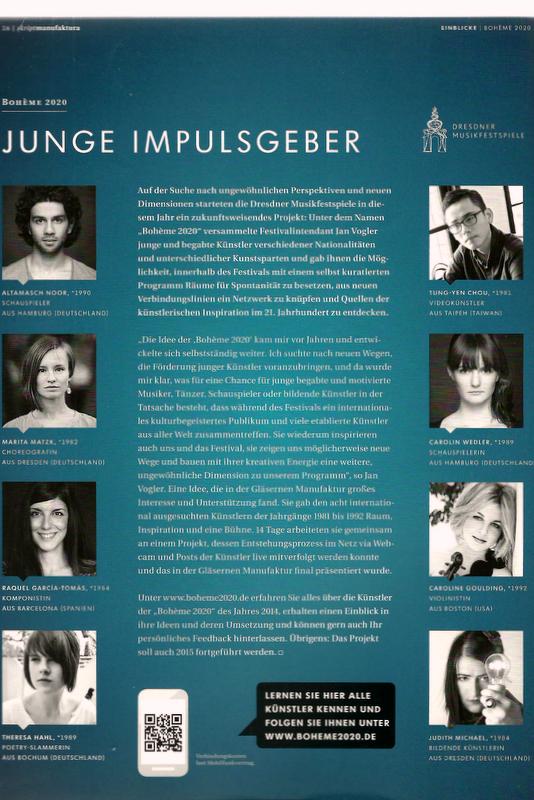 Diplom im Oktogon der HfBK (Sächsische Zeitung 06.2013)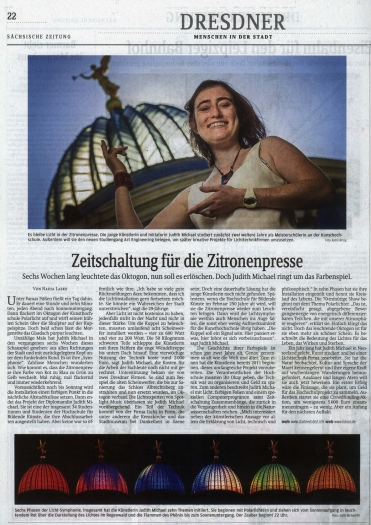 Artist Statement
As a photographer and designer I work with sources of natural light as well as light installations.
I examine the changes of natural spectral colours generated from light reflections and artificial self build LEDS. My own physical move, the move of the light source and the time involved in this process are important for my experimental photography called "light painting".
By trying to transform the transcendent into a perceivable form I want to make observable what remains hidden to the human eye under normal conditions. I examine potential and illusions of perception. I intent to involve the observer actively in my light installations, light paintings and integrated sounds to become an essential protagonist of the artistic performance through which the observer in the position to elaborate sensory, emotional and cognitive perceptions.
I am interested in exploration of the process of crossing boundaries involving expansion of space and exploration of the nature of time exposed in visual medium. I enjoy getting to know people from different nations and cultural backgrounds, delving into their philosophies, experience life in different countries and photographing conservation areas.
My article in a the Catalogue 2012 of the Fraunhofer Institute for Ceramic Technologies and Systems, IKTS.
I´m proud to be the first artist with statement for 20 years with a full photo page in these Germany-wide annual report. The animated english Artist Statement from these Article is under it.
See the exhibition with video : IKTS Galerierundgang.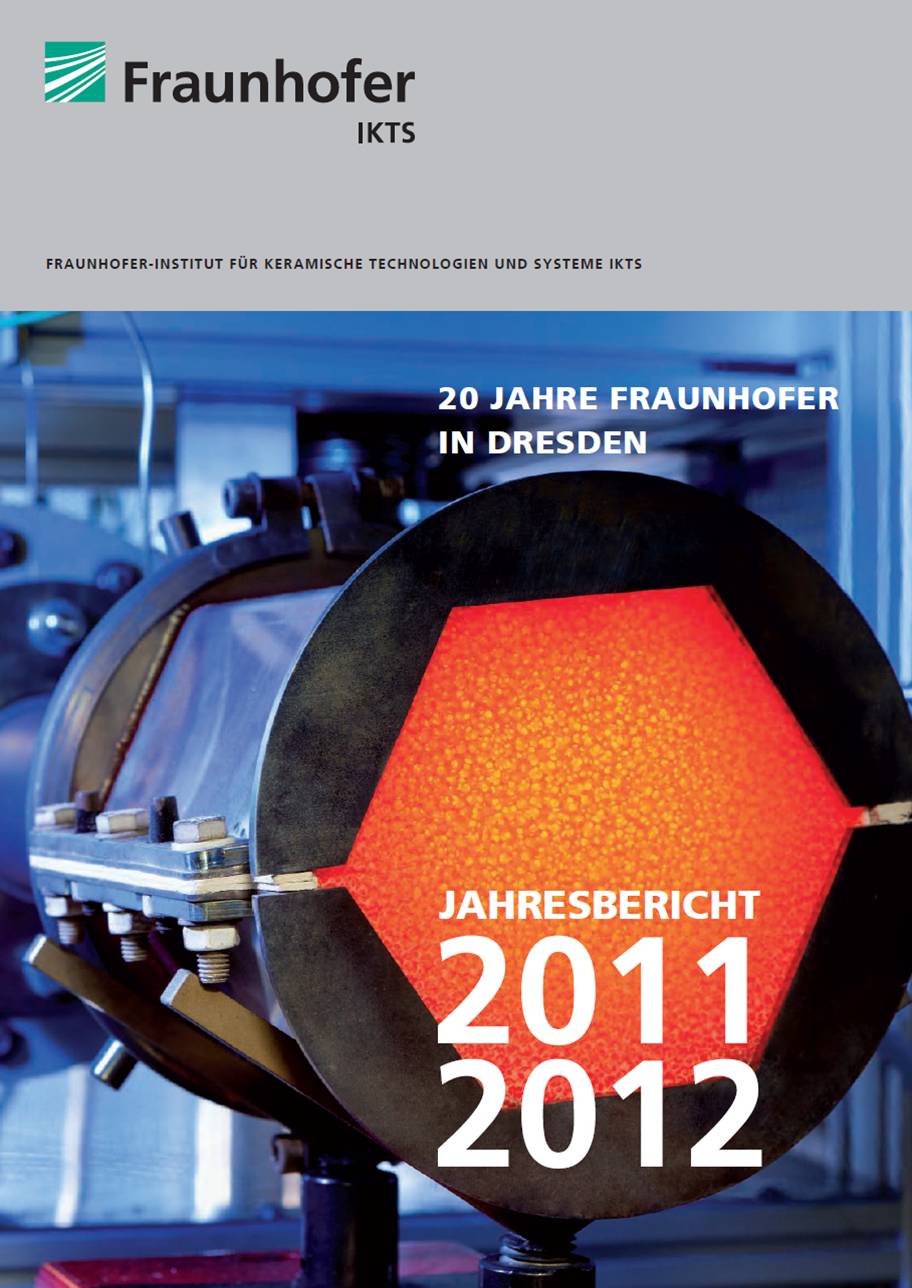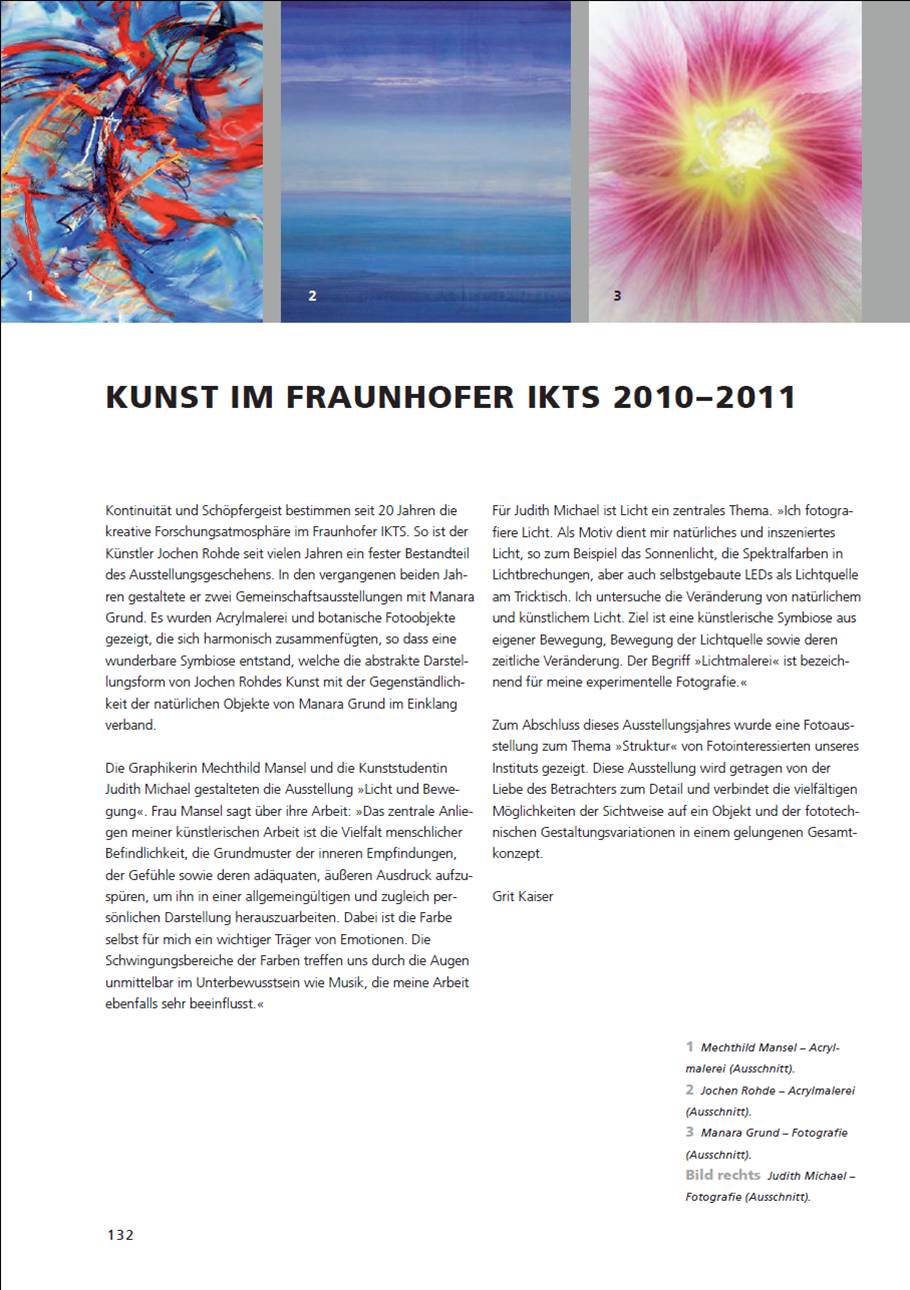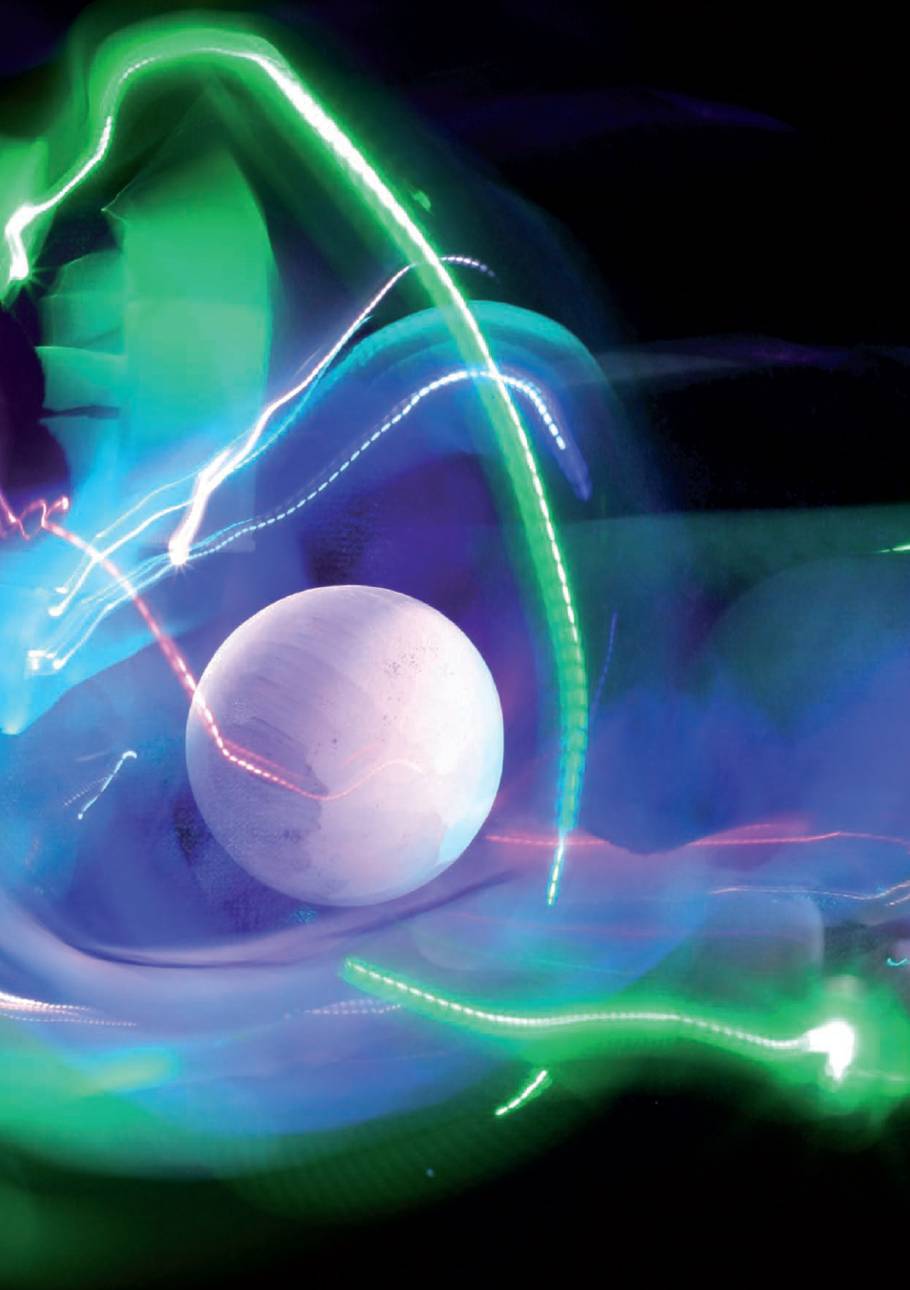 Sildenafil vor rund 30 Jahren noch das einzige Potenzmittel für Männer war, sind mittlerweile zahlreiche Generika oder rezeptfreier Cialis erhältlich. Der beste Teil dieses Medikaments ist, werden Sie in der Lage, eine Erektion zu erhalten und niemand wird in der Lage sein zu wissen, wie Sie es bekommen
©2012 Fraunhofer IKTS Dresden

All rights reserved. All images, photos, text, graphics, script, data, code © 2006-2013 Judith Michael