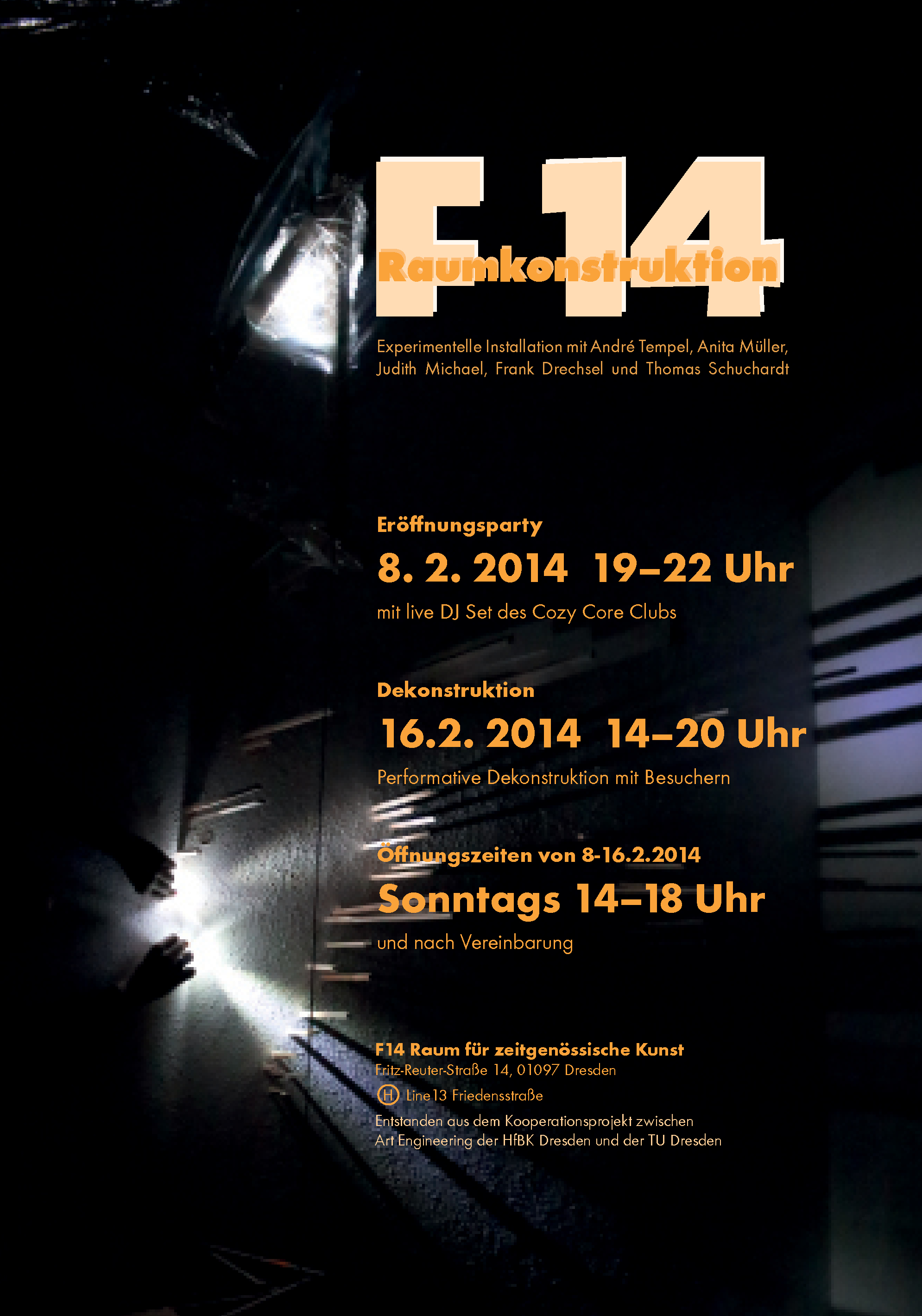 Performative Dekonstruktion der Rauminstallation mit Besuchern.
Entstanden aus dem Kurs Konstruktion-Dekonstruktion im Rahmen des Kooperationsprojekts Art Engineering zwischen HfBK und TU Dresden.
The installation is a part a course called Construction- Deconstruction. It is of the cooperation project called " Art Engineering between the "Academy of Fine Arts" and the "Technical Universitiy Dresden"
All visitors can be a part of the performance to deconstruct the contruction in the exhibition
The lights mechanics which causes the shadows in the installation are programmed with Arduino.
Mehr auf Facebook:
Contruktion
Decontruktion